LED Headlights – Model 8801 Evolution 2
4" x 6" Heated & Non-Heated LED Headlights with Pedestal Mount
Overview:
Similar to our Model 8800, our Model 8801 Evolution 2 provides superior visibility, extreme durability, and unmatched longevity. Pedestal mount included for added flexibility.
Features:
Available with a SmartHeat® Heating System that automatically de-ices headlight according to ambient temperature
Hardcoated polycarbonate lens
Die-cast aluminum housing provides maximum protection
Superior condensation management
Street legal supporting SAE/ECE standards & requirements
Offering both heated and non-heated 4″x6″ pedestal mount LED upgrades
SmartHeat® Heating System:
The heated versions of the Model 8801 Evolution 2 feature a thermally conductive grid system that will de-ice the lens up to twice as fast as other lights. This intelligent system reacts to temperature changes on a real-time basis with no action required by the driver.
Street legal supporting SAE/ECE standards:
ECE versions are for use outside of the U.S. ECE-compliant guarantees your lights are compliant in the European Union and in non-European countries that have adopted ECE Regulations for visibility, durability, and reliability.
Summary:
The Model 8801 Evolution 2 offers a safety solution offering improved light output, glare reduction, and light placement for heavy-duty trucking on-road. With the addition of a heated lens, you'll find better and long-lasting visibility in any condition!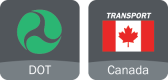 Specifications
Dealer Locator
ECE (Non-Heated)
ECE versions are not for use in the U.S. ECE-compliant guarantees your lights are compliant in the European Union and in non-European countries. Read more…
What is LHT? LHT means "Left Hand Traffic" and RHT means "Right Hand Traffic," referring to which side of the road a driver uses. Read more…
Part Number
Description
Price (U.S. only)
Spec Sheet
0560041

Part 0560041

12-24V SAE/ECE RHT LED Low Beam Headlight with Pedestal Mount - Chrome Bezel
DownloadPDF
Complies with: ECE Reg 112, FMVSS 108 s10.1 (Table XIX), IEC IP69K
0560051

Part 0560051

12-24V SAE/ECE LED High Beam Headlight with Pedestal Mount - Chrome Bezel
DownloadPDF
Complies with: ECE Reg 112, FMVSS 108 s10.1 (Table XVIII), IEC IP69K
ECE (Heated)
ECE versions are not for use in the U.S. ECE-compliant guarantees your lights are compliant in the European Union and in non-European countries. Read more…
What is LHT? LHT means "Left Hand Traffic" and RHT means "Right Hand Traffic," referring to which side of the road a driver uses. Read more…
Part Number
Description
Price (U.S. only)
Spec Sheet
0560061

Part 0560061

12-24V SAE/ECE RHT LED Low Beam Heated Headlight with Pedestal Mount - Chrome Bezel
DownloadPDF
Complies with: ECE Reg 112, FMVSS 108 s10.1 (Table XIX), IEC IP69K
0560071

Part 0560071

12-24V SAE/ECE LED High Beam Heated Headlight with Pedestal Mount - Chrome Bezel
DownloadPDF
Complies with: ECE Reg 112, FMVSS 108 s10.1 (Table XVIII), IEC IP69K
Dimensions
Related Resources