LED Headlights – Model 8730 Shallow 7″ Round
7" Round Shallow LED Headlights
Overview:
The Model 8730 Shallow 7" round LED Headlight will effectively light your way during the night and enable safe driving while giving your vehicle a signature look. These headlights install easily with plug-and-play wiring and fit perfectly in the OEM housing for Mack trucks and Thomas Built buses (PAR56). The Model 8730 Shallow 7" series LED Headlight was designed to fit in vehicles that are tight on space and require a shorter depth than standard headlights.
SmartHeat® Technology. Now available for the Model 8730 Shallow 7" offers a heated lens to help clear ice and snow in hazardous conditions.
Dual Burn® Technology. For when you need the most light. Dual Burn® technology combines high and low beam when turning on your high beam for an extra punch of light down the road while maintaining the widespread of the low beam.
ComfortLite® Technology. Light in all the right places. We've created a new ComfortLite® technology, which not only provides a more powerful punch down the road but also delivers additional illumination above the horizon. Drive behind them, and you'll never go back to using another standard headlight again.
Special Mounting Thomas Built Bus Instructions:
EFX Models must have the JWS mounting bracket (Part Number 8200791) and can use either Model 8700 EVO 2 Dual Burn 7″ Round or the Model 8730 7″ Round Shallow.
HDX Models must use the Model 8730 7″ Shallow as the manufacturing assembly cannot be easily replaced.
Features: 
Model 8730 LED Headlight Shallow 7″ Round LED High & Low Beam Headlight
• 22% shallower than other headlights
• Easily retrofits 7″ halogen headlights
• Dual Burn® high beam optics for an extra punch of light
• Easy plug and play installation for a 7″ LED headlight; 12-24V DC Input
• ComfortLite® high beams
Applications
Automotive
Specialty Vehicles
Truck & Bus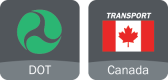 Specifications
Dealer Locator
Part Number List
Part Number
Description
Price (U.S. only)
Spec Sheet
0557423

Part 0557423

LED Headlight - Model 8730 Shallow 7" Round, Black (Pair)
DownloadPDF
Complies with: FMVSS 108 s10.1 (Table XIX), FMVSS 108 s10.1 (Table XVIII), IEC IP69K, SAE J1113-13, SAE J1113-21, SAE J1113-4, Tested to ECE Reg. 10 (Radiated Emissions only)
0557493

Part 0557493

LED Headlight - Model 8730 Shallow 7" Round, Chrome (Pair)
DownloadPDF
Complies with: FMVSS 108 s10.1 (Table XIX), FMVSS 108 s10.1 (Table XVIII), IEC IP69K, SAE J1113-13, SAE J1113-21, SAE J1113-4, Tested to ECE Reg. 10 (Radiated Emissions only)
0555883

Part 0555883

LED Headlight - Heated Model 8730 Shallow 7" Round, Black (Pair)
DownloadPDF
Complies with: FMVSS 108 s10.1 (Table XIX), FMVSS 108 s10.1 (Table XVIII), IEC IP69K, SAE J1113-13, SAE J1113-21, SAE J1113-4, Tested to ECE Reg. 10 (Radiated Emissions only)
0557463

Part 0557463

LED Headlight - Heated Model 8730 Shallow 7" Round, Chrome (Pair)
DownloadPDF
Complies with: FMVSS 108 s10.1 (Table XIX), FMVSS 108 s10.1 (Table XVIII), IEC IP69K, SAE J1113-13, SAE J1113-21, SAE J1113-4, Tested to ECE Reg. 10 (Radiated Emissions only)
Dimensions
Part Accessories
Part Number
Description
Price (U.S. only)
Spec Sheet
8200791

Part 8200791

Thomas Built Bus 7inch Headlight Mounting Kit
DownloadPDF