IMPROVE SAFETY AND RELIABILITY
Next Generation Transport LED Lighting.
EXPLORE TRANSPORT LIGHTING
View products for your vehicle with our interactive tool.
Focus on what's most important. Our high-quality headlights are designed specifically for optimal safety and long-lasting performance. Choose from many sleek, innovative headlights proven to get the job done, including a variety of SmartHeat® headlights to keep the ice and snow away.
Your next stop is clear. Take a look at our innovative LED stop and tail lights designed to meet the unique demands of your job. Each balances style with superior performance, so you can feel safe while on the road.
Cut through the clutter. Our front and rear LED fog lights offer superior performance over traditional bulb-based lights. They come in an array of impressive, unique designs sure to attract attention, whether you're on or off-road.
Optimize visibility with versatile and rugged light bars designed with multiple beam patterns and other features to illuminate the road without blinding other drivers.
Emergency & Warning Lights
Grab attention immediately with a wide range of emergency and warning lights. Take your pick from rugged, versatile lighting options to mark your presence and project a clear identifying light for others to see.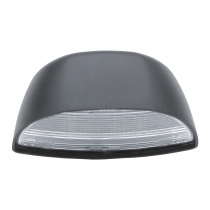 Put your license plate on display with clear, bright LED lighting. These simple, tough and universally mounted lights can be used for cars, trucks and motorcycles.
Make your move, safely. Choose from a wide range of high-quality, highly reliable turn signal designs for buses, trucks, industrial and other types of vehicles.
Light up from the inside with our dome, marker and interior LED lights. Choose from a wide range of designs from local dealers in your area.
Be more productive and safer on the job with your choice of powerful and rugged work lights to guide the way. Choose from an array of styles, beam patterns, mounting options and more.
Protect yourself and those around you with your choice of highly durable and reliable LED safety lights. We offer an array of bright lights, strobes and other identifiers so you can clear the area and keep other vehicles and passersby out of the area and out of harm's way.