LED Headlights – Model 8800 Evolution 2
4" x 6" Heated & Non-Heated Headlights
Buy Now
Overview:
The 8800 Evolution 2 provides a high performance 4×6″ LED headlight, available with a SmartHeat® heated lens! This headlight is the industry's first to meet proposed National Highway Transportation Safety Administration (NHTSA) guidelines for a 5-Star NCAP-compliant low beam headlight.*
Features:
Available with a SmartHeat® Heating System that automatically de-ices headlight according to ambient temperature
Meets proposed National Highway Transportation Safety Administration (NHTSA) guidelines for a 5-Star NCAP-compliant low beam headlight
Drop-in replacements for typical buckets/panels used in heavy-duty trucks
Tough, die-cast housing, with added protection from salt spray for efficient thermal management
Superior condensation management
Street legal supporting DOT, Transport Canada ECE and Military standards & requirements
Offering both heated and non-heated 4″x6″ LED upgrades
5-Star NCAP-compliant Technology:
The Model 8800 Evolution 2 will exceed the proposed FMVSS 108 standard in at least these three criteria, meeting 5-Star compliance:
    1. Light output, measured in lux
    2. Beam pattern, resulting in minimal glare
    3. Light placement, as dictated by mounting locations prescribed for vehicles
SmartHeat® Heating System:
The heated versions of the Model 8800 Evolution 2 feature a thermally conductive grid system that will de-ice the lens up to twice as fast as other lights. This intelligent system reacts to temperature changes on a real-time basis with no action required by the driver.
Street legal supporting DOT, ECE and Military standards:
DOT versions are for use in the U.S. DOT-compliant guarantees that your lights are legal on the road, meeting section 108 requirements of the Federal Motor Safety Standards. Your DOT-compliance is clearly etched on the lens of the light.
ECE versions are for use outside of the U.S. ECE-compliant guarantees your lights are compliant in the European Union and in non-European countries that have adopted ECE Regulations for visibility, durability, and reliability.
Installation Instructions:
The Model 8800 Evolution 2 offers drop-in replacement for any 4″ x 6″ headlight. Find installation instructions under our Related Resources below.
Summary:
The Model 8800 Evolution 2 offers a safety solution offering improved light output, glare reduction, and light placement for heavy-duty trucking on-road. With the addition of a heated lens, you'll find better and long-lasting visibility in any condition!
*When installed on vehicles at gross weight with headlights at 0.8—1.2m off the ground.
Applications
Agriculture
Automotive
Construction
Industrial
Material Handling
Mining
Motorcycle
Off-Road 4x4
Powersports
Railroad
Specialty Vehicles
Truck & Bus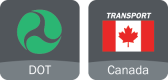 Specifications
Dealer Locator
Part Numbers (Heated)
Part Number
Description
Price (U.S. only)
Spec Sheet
0551781

Part 0551781

12-24V DOT/ECE LED High Beam Heated Headlight with Chrome Bezel

$324.95

DownloadPDF

Buy

Add to Cart

Complies with: Buy America Standards, ECE Reg 112, FMVSS 108 s10.1 (Table XVIII), IEC IP69K
0552671

Part 0552671

12-24V DOT/ECE LED High Beam Heated Headlight with Black Bezel

$324.95

DownloadPDF

Buy

Add to Cart

Complies with: Buy America Standards, ECE Reg 112, FMVSS 108 s10.1 (Table XVIII), IEC IP69K
0551771

Part 0551771

12-24V DOT/ECE LED RHT Low Beam Heated Headlight with Chrome Bezel

$324.95

DownloadPDF

Buy

Add to Cart

Complies with: Buy America Standards, ECE Reg 112, FMVSS 108 s10.1 (Table XIX), IEC IP69K
0552651

Part 0552651

12-24V DOT/ECE LED RHT Low Beam Heated Headlight with Black Bezel

$324.95

DownloadPDF

Buy

Add to Cart

Complies with: Buy America Standards, ECE Reg 112, FMVSS 108 s10.1 (Table XIX), IEC IP69K
ECE (Heated)
ECE versions are not for use in the U.S. ECE-compliant guarantees your lights are compliant in the European Union and in non-European countries. Read more…
What is LHT? LHT means "Left Hand Traffic" and RHT means "Right Hand Traffic," referring to which side of the road a driver uses. Read more…
Part Number
Description
Price (U.S. only)
Spec Sheet
0552091

Part 0552091

12-24V ECE LED LHT Low Beam Heated Headlight with Chrome Bezel

$324.95

DownloadPDF

Buy

Add to Cart

Complies with: Buy America Standards, ECE Reg 112, FMVSS 108 s10.1 (Table XIX), IEC IP69K
0552661

Part 0552661

12-24V ECE LED LHT Low Beam Heated Headlight with Black Bezel

$328.06

DownloadPDF

Buy

Add to Cart

Complies with: Buy America Standards, ECE Reg 112, FMVSS 108 s10.1 (Table XIX), IEC IP69K
Part Numbers (Non-Heated)
Part Number
Description
Price (U.S. only)
Spec Sheet
0551381

Part 0551381

12-24V DOT/ECE LED High Beam Headlight with Chrome Bezel

$287.01

DownloadPDF

Buy

Add to Cart

Complies with: Buy America Standards, ECE Reg 112, FMVSS 108 s10.1 (Table XVIII), IEC IP69K
0552571

Part 0552571

12-24V DOT/ECE LED High Beam Headlight with Black Bezel

$287.01

DownloadPDF

Buy

Add to Cart

Complies with: Buy America Standards, ECE Reg 112, FMVSS 108 s10.1 (Table XVIII), IEC IP69K
0551371

Part 0551371

12-24V DOT/ECE LED RHT Low Beam Headlight with Chrome Bezel

$287.01

DownloadPDF

Buy

Add to Cart

Complies with: Buy America Standards, ECE Reg 112, FMVSS 108 s10.1 (Table XIX), IEC IP69K
0552551

Part 0552551

12-24V DOT/ECE LED RHT Low Beam Headlight with Black Bezel

$287.01

DownloadPDF

Buy

Add to Cart

Complies with: Buy America Standards, ECE Reg 112, FMVSS 108 s10.1 (Table XIX), IEC IP69K
ECE (Non-Heated)
ECE versions are not for use in the U.S. ECE-compliant guarantees your lights are compliant in the European Union and in non-European countries. Read more…
What is LHT? LHT means "Left Hand Traffic" and RHT means "Right Hand Traffic," referring to which side of the road a driver uses. Read more…
Part Number
Description
Price (U.S. only)
Spec Sheet
0551391

Part 0551391

12-24V ECE LED LHT Low Beam Headlight with Chrome Bezel

$292.57

DownloadPDF

Buy

Add to Cart

Complies with: Buy America Standards, ECE Reg 112, IEC IP69K
0552561

Part 0552561

12-24V ECE LED LHT Low Beam Headlight with Black Bezel

$287.01

DownloadPDF

Buy

Add to Cart

Complies with: Buy America Standards, ECE Reg 112, IEC IP69K
Dimensions
Part Accessories
Part Number
Description
Price (U.S. only)
Spec Sheet
3269601

Part 3269601

Low Beam Harness for 8800 Evolution 2 Series
DownloadPDF
3269611

Part 3269611

High Beam Harness for 8800 Evolution 2 Series
DownloadPDF