LED Headlights – Model 8630 Evolution
5.75" Round Headlights
Buy Now
Overview
Designed for OEMs and aftermarket customers alike, the Model 8630 Evolution offers an upgraded replacement solution for 5.75″ (PAR46) sealed beam headlights.
Features
Combined high and low beam functions
Newer design boasts a 50% increase in high beam intensity
Easy plug and play installation with Delphi wire connector
Front position and DRL functions utilize a new outer ring at high intensities
Summary
Using high-quality LEDs to provide superior output levels, the Model 8630 Evolution delivers improved performance over our original Model 8630 LED headlight. This unique-looking headlight features high and low beam, as well as a daytime running light (DRL) & front position (FP) functions.
Applications
Construction
Mining
Off-Road 4x4
Railroad
Specialty Vehicles
Truck & Bus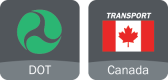 Specifications
Dealer Locator
Part Numbers (DOT)
DOT versions are for use in the U.S. & Canada. Read more…
Part Number
Description
Price (U.S. only)
Spec Sheet
0550921

Part 0550921

12-24V DOT LED High & Low Beam Headlight

$349.71

DownloadPDF

Buy

Add to Cart

Complies with: Buy America Standards, FMVSS 108 s10.1 (Table XIX), FMVSS 108 s10.1 (Table XVIII), IEC IP67
Part Numbers (ECE)
ECE versions are not for use in the U.S. ECE-compliant guarantees your lights are compliant in the European Union and in non-European countries. Read more…
What is LHT? LHT means "Left Hand Traffic" and RHT means "Right Hand Traffic," referring to which side of the road a driver uses. Read more…
What is FP? Front position (FP) is the part of a headlight that provides added visibility of your vehicle to other drivers, particularly helpful for nighttime visibility while parked. Front position lighting can also be referred to as "parking lights" in the US and Canada.
What is DRL? A daytime running lamp (DRL) will automatically switch on when the vehicle is moving forward, emitting a white light to increase the visibility of the vehicle during daylight conditions.
Part Number
Description
Price (U.S. only)
Spec Sheet
0549921

Part 0549921

12-24V ECE LED LHT High & Low Beam Headlight with FP & DRL
DownloadPDF
Complies with: Buy America Standards, ECE Reg 10, ECE Reg 112, ECE Reg 7, ECE Reg 87, IEC IP67
Part Number List
Part Number
Description
Price (U.S. only)
Spec Sheet
0549911

Part 0549911

12-24V DOT/ECE LED RHT High & Low Beam Headlight with FP & DRL
DownloadPDF
Complies with: Buy America Standards, ECE Reg 10, ECE Reg 112, ECE Reg 7, ECE Reg 87, FMVSS 108 s10.1 (Table XIX), FMVSS 108 s10.1 (Table XVIII), IEC IP67, SAE J2087, SAE J222
Dimensions
Part Accessories
Part Number
Description
Price (U.S. only)
Spec Sheet
3157751

Part 3157751

Double Ring Kit Mounting Assembly for LED Headlight Model 8630
DownloadPDF
8200001

Part 8200001

Single Ring Kit Mounting Assembly for LED Headlight Model 8630
DownloadPDF
8200071

Part 8200071

Mounting Ring Kit for 5.75" Round (PAR46) Headlights - PIERCE
DownloadPDF