LED Heated Snowplow Headlights – Model 9800 HS
5" x 11" LED High Speed Heated Snowplow Headlights
Overview:
The Model 9800 HS snow plow headlights from J.W. Speaker is designed for municipal snowplows traveling on highways. The upgraded lens and SmartHeat® system from the standard 9800 is designed to withstand the brutal conditions of high-speed plowing.
Features:
SmartHeat® heated lens technology designed for highway and high-speed plowing
Advanced lens & heater design to help prevent ice bridging
Uses less power than conventional halogen headlights
High & low beam headlights with amber turn signal
Low 5″ profile design increases driver's line of sight
UV-Resistant polycarbonate lens and Xenoy housing prevents rust and corrosion
Fully DOT-compliant for use on and off-road
Street legal supporting DOT standards:
DOT versions are for use in the U.S. DOT-compliance guarantees that your lights are legal on the road, meeting section 108 requirements of the United States Federal Motor Safety Standards. Your DOT-compliance is clearly etched on the lens of the light.
SmartHeat® Technology:
The Model 9800 HS LED Snowplow Headlight offers a SmartHeat® heating system that adjusts to ambient temperatures to automatically clear lenses of ice and snow, keeping drivers safe in brutal conditions.
Installation Instructions:
Find them under our Related Resources below.
Summary:
The Model 9800 HS offers a low profile LED headlight ideal for high-speed snow plowing on highways in hazardous conditions. Bright, white LEDs cut through the darkness, fog, and severe weather all year round, making plows more conspicuous to surrounding drivers. The added heating elements and edge-to-edge lens design helps prevent ice bridging on the lens when traveling at high speeds. Upgrade to the Model 9800 HS to keep roads and highways safe and traffic moving.
Applications
Agriculture
Construction
Industrial
Material Handling
Mining
Specialty Vehicles
Truck & Bus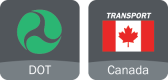 Specifications
Dealer Locator
Part Number List
Part Number
Description
Price (U.S. only)
Spec Sheet
0555743

Part 0555743

12-24V DOT LED High Speed Heated Headlight - 2 Light Kit
DownloadPDF
Complies with: Buy America Standards, FMVSS 108 s10.1 (Table XIX), FMVSS 108 s10.1 (Table XVIII), FMVSS 108 s7.1 (Table VI)
Dimensions