LED Headlights – Model 6130 Evolution
4.75" Round LED Headlight
The Model 6130 Evolution offers a headlight upgrade for 4.75″ (PAR38) sealed beam headlights. The design incorporates advanced LED technology eliminating the hassle of an external driver and features a new, lower profile for an easier installation. The Model 6130 Evolution LED headlight uses high quality LEDs and engineered optics to produce maximum visibility for low beam, high beam and high/low beam options.
Lower profile for universal mount fitting a variety of applications.
Advanced LED technology eliminates the hassle of an external driver.
Applications
Agriculture
Construction
Industrial
Material Handling
Mining
Motorcycle
Off-Road 4x4
Powersports
Specialty Vehicles
Truck & Bus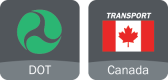 Specifications
Dealer Locator
Part Number List
Part Number
Description
Price (U.S. only)
Spec Sheet
0549881

Part 0549881

12-24V DOT/ECE LED RHT High & Low Beam Headlight with Front Position
DownloadPDF
Complies with: Buy America Standards, ECE Reg 112, ECE Reg 7, FMVSS 108 s10.1 (Table XIX), FMVSS 108 s10.1 (Table XVIII), IEC IP67
0549871

Part 0549871

12-24V DOT/ECE LED High Beam Headlight with Front Position
DownloadPDF
Complies with: Buy America Standards, ECE Reg 112, ECE Reg 7, FMVSS 108 s10.1 (Table XVIII), IEC IP67
0549851

Part 0549851

12-24V DOT/ECE LED RHT Low Beam Headlight with DRL
DownloadPDF
Complies with: Buy America Standards, ECE Reg 112, ECE Reg 87, FMVSS 108 s10.1 (Table XIX), IEC IP67
Part Numbers (ECE)
ECE versions are not for use in the U.S. ECE-compliant guarantees your lights are compliant in the European Union and in non-European countries. Read more…
What is LHT? LHT means "Left Hand Traffic" and RHT means "Right Hand Traffic," referring to which side of the road a driver uses. Read more…
Part Number
Description
Price (U.S. only)
Spec Sheet
0549891

Part 0549891

12-24V ECE LED LHT High & Low Beam Headlight with Front Position
DownloadPDF
Complies with: Buy America Standards, ECE Reg 112, ECE Reg 7, IEC IP67
0549861

Part 0549861

12-24V ECE LED LHT Low Beam Headlight
DownloadPDF
Complies with: Buy America Standards, ECE Reg 112, ECE Reg 87, IEC IP67
Dimensions