LED Headlights – Model 8910 Evolution 2
Heated 5" x 7" Headlights
Buy Now
Overview:
The 8910 Evolution 2 provides a high performance 5×7″ LED headlight, available with a SmartHeat® heated lens and Dual Burn® technology!
Features:
Dual Burn® high beam optics for extra punch of light
Available with SmartHeat Technology that automatically de-ices headlight according to ambient temperature
Meets proposed National Highway Transportation Safety Administration (NHTSA) guidelines for a 5-Star NCAP-compliant low beam headlight
Drop-in replacement heated LED headlights for typical buckets/panels used in heavy-duty trucks
Tough, die-cast aluminum housing and polycarbonate lens, with added protection from salt spray for efficient thermal management
Superior condensation management
Street legal supporting DOT, Transport Canada ECE and Military standards & requirements
Also available in a non-heated version (Model 8900 Evolution 2)
5-Star NCAP-compliant Technology:
The Model 8910 Evolution 2 will exceed the proposed FMVSS 108 standard in at least these three criteria, meeting 5-Star compliance:
    1. Light output, measured in lux
    2. Beam pattern, resulting in minimal glare
    3. Light placement, as dictated by mounting locations prescribed for vehicles
Dual Burn® Technology:
Not your average high beam! Dual Burn® technology goes beyond the average high beam pattern with a three-part beam pattern designed to help people see better and stay safe. Read more.
SmartHeat® Heating System:
This heated LED headlight – Model 8910 Evolution 2 features a thermally conductive grid system that will de-ice the lens up to twice as fast as other lights. This intelligent system reacts to temperature changes on a real-time basis with no action required by the driver.
Installation:
Red Wire is for ECE (Front Position) lights only. Front position light is a requirement outside of North America. If your vehicle is operated in North America, you do not need to connect this wire unless your vehicle is equipped with a front position light.
Street legal supporting DOT, ECE and Military standards:
DOT versions are for use in the U.S. DOT-compliant guarantees that your lights are legal on the road, meeting section 108 requirements of the Federal Motor Safety Standards. Your DOT-compliance is clearly etched on the lens of the light.
ECE versions are for use outside of the U.S. ECE-compliant guarantees your lights are compliant in the European Union and in non-European countries that have adopted ECE Regulations for visibility, durability, and reliability.
Summary:
The 8910 Evolution 2 heated LED headlights provide a high performance safety solution with improved light output, and glare reduction, and are now available with SmartHeat® heated lenses!
*When installed on vehicles at gross weight with headlights at 0.8—1.2m off the ground.
Applications
Agriculture
Automotive
Construction
Industrial
Material Handling
Mining
Off-Road 4x4
Railroad
Specialty Vehicles
Truck & Bus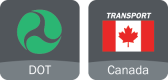 Specifications
Dealer Locator
Part Numbers (Heated)
Part Number
Description
Price (U.S. only)
Spec Sheet
0554461

Part 0554461

12-24V DOT/ECE LED RHT High & Low Beam Heated Headlight with Chrome Inner Bezel

$443.28

DownloadPDF

Buy

Add to Cart

Complies with: Buy America Standards, ECE Reg 10, ECE Reg 112, ECE Reg 7, FMVSS 108 s10.1 (Table XIX), FMVSS 108 s10.1 (Table XVIII), IEC IP69K
0554481

Part 0554481

12-24V DOT/ECE LED RHT High & Low Beam Heated Headlight with Black Inner Bezel

$443.28

DownloadPDF

Buy

Add to Cart

Complies with: Buy America Standards, ECE Reg 10, ECE Reg 112, ECE Reg 7, FMVSS 108 s10.1 (Table XIX), FMVSS 108 s10.1 (Table XVIII), IEC IP69K
ECE (Heated)
ECE versions are not for use in the U.S. ECE-compliant guarantees your lights are compliant in the European Union and in non-European countries. Read more…
What is LHT? LHT means "Left Hand Traffic" and RHT means "Right Hand Traffic," referring to which side of the road a driver uses. Read more…
Part Number
Description
Price (U.S. only)
Spec Sheet
0554421

Part 0554421

12-24V ECE LED LHT High & Low Beam Heated Headlight with Chrome Inner Bezel
DownloadPDF
Complies with: Buy America Standards, ECE Reg 10, ECE Reg 112, ECE Reg 7, IEC IP69K
0554441

Part 0554441

12-24V ECE LED LHT High & Low Beam Heated Headlight with Black Inner Bezel
DownloadPDF
Complies with: Buy America Standards, ECE Reg 10, ECE Reg 112, ECE Reg 7, IEC IP69K
Dimensions
Part Accessories
Part Number
Description
Price (U.S. only)
Spec Sheet
8000381

Part 8000381

H4/H4 Anti-Flicker Harness for J.W. Speaker LED headlights

$102.14

DownloadPDF

Buy

Add to Cart