Peterbilt POD LED Headlights – Model 9600
Plug and Play Retrofit LED POD Style Headlights for Peterbilt 388/389 & 567
Buy Now
Introducing the J.W. Speaker Model 9600 Peterbilt Headlights. For an exceptional punch of light down the road, giving ditch-to-ditch lighting coverage. This is a drop-in replacement for stock headlights for the Peterbilt 388/389 & 567 trucks with Plug and Play functionality. The iconic POD light offers the unique "blade" design integrating turn signal performance with DRL and front position optics for a cutting-edge, eye-catching design — offering a signature, high-end look to complement the extensive lineup of Peterbilt trucks.
The Model 9600 LED headlight features: Smartheat® technology (optional) keeping the lens free of ice and snow, a built-in Bi-LED technology that switches between high and low beam, supports DRL, and built-in turn signal optics with a military-grade lens for anti-fog and UV protection.
Delivering superior visibility, durability, and longevity, the J.W. Speaker Model 9600 Headlight produces an exceptional punch of light down the road that gives ditch-to-ditch lighting coverage. Click here to see the headlight functions in action!
Smartheat® Technology:
SmartHeat® melts snow and ice off the lens to give Peterbilt drivers better visibility in cold, wintry weather to improve safety. When the low-temperature threshold is reached, the built-in intelligent grid system reacts in real-time, automatically heating the lens without driver intervention. Click here to learn more about Smartheat Technology. 
Features and Benefits:
Front Position and Turn Signal Optics use a unique "blade" design
DOT compliant reflex optic and front side marker with feature lines
High and low beam delivers an exceptional punch and spread down the road
The Bi-LED module allows for digital switching for the high and low beam optic, removing failure point of mechanical system
Optional Smartheat® technology keeping the lens free of ice and snow
Plug-and-play functionality for Peterbilt heavy-duty truck models with select pod-style headlights
Available with Chrome Bezel with black polycarbonate housing
12V Input Voltage
Overview:
Upgrade your Peterbilt heavy-duty truck with top-of-the-line headlights from J.W. Speaker and enjoy excellent lighting performance. Delivering bright illumination, they effectively light the way during the night and enable safe driving while giving the truck a dream exterior, rediscovering its beauty in a new way.
*If your Peterbilt heavy-duty truck already supports DRL function, the model 9600 will support the function. If it doesn't support DRL, the light will not add DRL to your vehicle.
Questions?
Click here to speak with one of our Lighting Experts.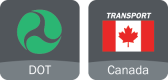 Specifications
Dealer Locator
Part Numbers (Heated)
Part Number
Description
Price (U.S. only)
Spec Sheet
0556661

Part 0556661

12V Peterbilt LED Heated Headlight, Left-hand, Chrome Bezel (Single light)

$740.00

DownloadPDF

Buy

Add to Cart

Complies with: FMVSS 108 s10.1 (Table XIX), FMVSS 108 s10.1 (Table XVIII), FMVSS 108 s7.1 (Table VI), FMVSS 108 s7.4 (Table X), FMVSS 108 s8.1 (Table XVI), IEC IP67, SAE J588, SAE J592, SAE J594
0556671

Part 0556671

12V Peterbilt LED Heated Headlight, Right-hand, Chrome Bezel (Single light)

$740.00

DownloadPDF

Buy

Add to Cart

Complies with: FMVSS 108 s10.1 (Table XIX), FMVSS 108 s10.1 (Table XVIII), FMVSS 108 s7.1 (Table VI), FMVSS 108 s7.4 (Table X), FMVSS 108 s8.1 (Table XVI), IEC IP67, SAE J588, SAE J592, SAE J594
Part Numbers (Non-Heated)
Part Number
Description
Price (U.S. only)
Spec Sheet
0556681

Part 0556681

12V Peterbilt LED Headlight, Left-hand, Chrome Bezel (Single light)

$714.00

DownloadPDF

Buy

Add to Cart

Complies with: FMVSS 108 s10.1 (Table XIX), FMVSS 108 s10.1 (Table XVIII), FMVSS 108 s7.1 (Table VI), FMVSS 108 s7.4 (Table X), FMVSS 108 s8.1 (Table XVI), IEC IP67, SAE J588, SAE J592, SAE J594
0556691

Part 0556691

12V Peterbilt LED Headlight, Right-hand, Chrome Bezel (Single light)

$714.00

DownloadPDF

Buy

Add to Cart

Complies with: FMVSS 108 s10.1 (Table XIX), FMVSS 108 s10.1 (Table XVIII), FMVSS 108 s7.1 (Table VI), FMVSS 108 s7.4 (Table X), FMVSS 108 s8.1 (Table XVI), IEC IP67, SAE J588, SAE J592, SAE J594
Dimensions