LED Tail Lights – Model 234
4" Heated, Non-Heated & Color Flashing Tail Lights
Buy Now
Overview:
Snow and ice won't stop this tail light! J.W. Speaker's Model 234 are the industry's first LED tail lights that offers SmartHeat® technology to de-ice lenses, enabling year-round use while providing superior visibility, extreme durability and unmatched longevity. The Model 234 lights are also available with flash patters and available in 5 different color options: Amber, Blue, Green, Red, and Clear. These flashy lights are guaranteed to command the attention of drivers behind you, alerting them of your next move. They are programmable to 2, 4 and 6 strobe patterns.
Features:
Lightweight yet rugged
Capable of withstanding 10 g's worth of vibration
Drop-in replacements for typical 4″ round halogen tail lights used in heavy-duty trucks
Sealed to IP69K for power wash & steam cleaning resistance
Superior condensation management
Street legal supporting DOT, Transport Canada, and Military standards & requirements
Offering both heated and non-heated LED upgrades
Available with strobe patterns and 5 different colors (6-pin wire harness needed for Flash/Color model)
SmartHeat® Heating System:
The heated versions of the Model 234 feature a SmartHeat® heating system that automatically de-ices lens.
Street legal supporting DOT standards:
DOT versions are for use in the U.S. DOT-compliant guarantees that your lights are legal on the road, meeting section 108 requirements of the Federal Motor Safety Standards. Your DOT-compliance is clearly etched on the lens of the light.
Installation Instructions:
The Model 234 offers drop-in replacement for any 4″ round tail light. Installation requires the black wire (for the heater) to be connected in order for the heater to work. Turn off power before installing it. Watch the installation video in our Related Resources below. Wiring information can be found on the individual spec sheets below.
Summary:
Model 234 tail lights from J.W. Speaker have three versions: (1) a red stop/tail/turn, (2) an amber turn, and (3) a clear reverse signal. All are designed to be a drop-in replacement for 4″ round tail lights using rubber mounting rings and 3-pin Packard connectors. Installation is plug & play with minimal downtime. To accommodate vehicles using a different connector, J.W. Speaker also provides a lamp that comes with 3-pin Packard connector wire harness. You'll need the 6-pin wire harness for the Flash/Color models.
Applications
Agriculture
Construction
Industrial
Specialty Vehicles
Truck & Bus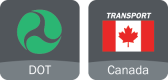 Specifications
Dealer Locator
Part Numbers (Heated)
Part Number
Description
Price (U.S. only)
Spec Sheet
0346261

Part 0346261

12-24V DOT LED Heated Red Stop, Tail, & Turn Light

$78.25

DownloadPDF

Buy

Add to Cart

Complies with: Buy America Standards, FMVSS 108 s7.1 (Table VII), FMVSS 108 s7.2 (Table VIII), FMVSS 108 s7.3 (Table IX), IEC IP69K, SAE J585, SAE J586, SAE J588
0346264

Part 0346264

12-24V DOT LED Heated Red Stop, Tail, & Turn Light Kit with Harness

$90.48

DownloadPDF

Buy

Add to Cart

Complies with: Buy America Standards, FMVSS 108 s7.1 (Table VII), FMVSS 108 s7.2 (Table VIII), FMVSS 108 s7.3 (Table IX), IEC IP69K, SAE J585, SAE J586, SAE J588
0347811

Part 0347811

12-24V DOT LED Heated Amber Turn Signal

$80.27

DownloadPDF

Buy

Add to Cart

Complies with: Buy America Standards, FMVSS 108 s7.1 (Table VII), IEC IP69K, SAE J588
0347814

Part 0347814

12-24V DOT LED Heated Amber Turn Signal Kit with Harness

$92.59

DownloadPDF

Buy

Add to Cart

Complies with: Buy America Standards, FMVSS 108 s7.1 (Table VII), IEC IP69K, SAE J588
0346471

Part 0346471

12-24V DOT LED Heated White Reverse Light

$76.72

DownloadPDF

Buy

Add to Cart

Complies with: Buy America Standards, FMVSS 108 s7.6 (Table XII), IEC IP69K, SAE J593
0346474

Part 0346474

12-24V DOT LED Heated White Reverse Light Kit with Harness

$89.16

DownloadPDF

Buy

Add to Cart

Complies with: Buy America Standards, FMVSS 108 s7.6 (Table XII), IEC IP69K, SAE J593
0642081

Part 0642081

12/24V DOT LED Heated Flasher, AMBER
DownloadPDF
Complies with: Buy America Standards, Tested to ECE Reg. 10 (Radiated Emissions only)
0642091

Part 0642091

12/24V DOT LED Heated Flasher, RED
DownloadPDF
Complies with: Buy America Standards, Tested to ECE Reg. 10 (Radiated Emissions only)
0642101

Part 0642101

12/24V DOT LED Heated Flasher, BLUE
DownloadPDF
Complies with: Buy America Standards, Tested to ECE Reg. 10 (Radiated Emissions only)
0642111

Part 0642111

12/24V DOT LED Heated Flasher, GREEN
DownloadPDF
Complies with: Buy America Standards, Tested to ECE Reg. 10 (Radiated Emissions only)
0642121

Part 0642121

12/24V DOT LED Heated Flasher, WHITE
DownloadPDF
Complies with: Buy America Standards, Tested to ECE Reg. 10 (Radiated Emissions only)
Part Numbers (Non-Heated)
Part Number
Description
Price (U.S. only)
Spec Sheet
0347861

Part 0347861

12-24V DOT LED Non-Heated Red Stop, Tail, & Turn Light
DownloadPDF
Complies with: Buy America Standards, FMVSS 108 s7.1 (Table VII), IEC IP69K, SAE J585, SAE J586, SAE J588
0347864

Part 0347864

12-24V DOT LED Non-Heated Red Stop, Tail, & Turn Light Kit with Harness
DownloadPDF
Complies with: Buy America Standards, FMVSS 108 s7.1 (Table VII), IEC IP69K, SAE J585, SAE J586, SAE J588
0347871

Part 0347871

12-24V DOT LED Non-Heated Turn Signal
DownloadPDF
Complies with: Buy America Standards, FMVSS 108 s7.1 (Table VII), IEC IP69K, SAE J588
0347874

Part 0347874

12-24V DOT LED Non-Heated Turn Signal Kit with Harness
DownloadPDF
Complies with: Buy America Standards, FMVSS 108 s7.1 (Table VII), IEC IP69K, SAE J588
0347881

Part 0347881

12-24V DOT LED Non-Heated Reverse Light
DownloadPDF
Complies with: Buy America Standards, FMVSS 108 s7.1 (Table VII), IEC IP69K, SAE J593
0347884

Part 0347884

12-24V DOT LED Non-Heated Reverse Light Kit with Harness
DownloadPDF
Complies with: Buy America Standards, FMVSS 108 s7.1 (Table VII), IEC IP69K, SAE J593
0346421

Part 0346421

12-48V DOT LED Non-Heated Stop & Tail Light

$112.30

DownloadPDF

Buy

Add to Cart

Complies with: Buy America Standards, FMVSS 108 s7.1 (Table VII), FMVSS 108 s7.2 (Table VIII), FMVSS 108 s7.3 (Table IX), IEC IP69K, SAE J585, SAE J586, SAE J588
Dimensions