LED Turn Signal Lights and CHMSL Tail Lights – Model 272
7" x 2" LED Turn Signal, Brake Light or CHMSL Light
The Model 272 is available as a combined turn signal and warning light or stop and tail light or CHMSL (Center High Mount Stop Light). It is perfect for use in transport, bus, and industrial vehicles.
As part of a 360° lighting solution, J.W. Speaker engineered the Model 272 CHMSL, featuring a compact design and high-quality camera with wide range visibility to make trailering and backing up a breeze. The Model 272 CHMSL is positioned higher than side brake lights, directly in the driver's line of sight, increasing driver safety, visibility, and deterring rear-end collisions.
The CHMSL light illuminates every time you push the brake pedal, alerting motorists to the driver slowing down or coming to a stop. The camera can be connected to reverse lights to display anytime the vehicle is put in reverse. The camera angle is reversible to allow for various mounting heights.
The CHMSL can be used with OEM displays or J.W. Speaker options:
4.3" Screen size with 1-channel and plastic housing
5" Screen size with 3-channels and metal housing
6m and 10m extension cables are available
Additional Features:
Extreme durability and efficient LEDs are guaranteed to provide bright light that commands the attention of drivers behind you, alerting them to your next move
LED lights reach maximum intensity faster than incandescent counterparts, giving drivers more time to react and make necessary adjustments to avoid collisions
Tough design to stand up to shock and vibration
Meets all safety standards, DOT/SAE compliant
World of Safety
Warning and Safety LED work lights are critical for keeping your worksite safe. CLICK HERE to view our wide range of high-quality, reliable LED work lights to improve visibility, alert workers, and help improve safety in dangerous work areas.
Applications
Agriculture
Automotive
Construction
Industrial
Material Handling
Mining
Railroad
Specialty Vehicles
Truck & Bus
Motorcycle
Off-Road 4x4
Powersports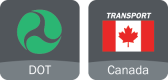 Specifications
Dealer Locator
Part Number List
Part Number
Description
Price (U.S. only)
Spec Sheet
0341811

Part 0341811

12-24V ECE/SAE LED Stop & Tail Light - Red
DownloadPDF
Complies with: ASABE S279, Buy America Standards, ECE Reg 7, FMVSS 108 s7.1 (Table VII), FMVSS 108 s7.2 (Table VIII), FMVSS 108 s7.3 (Table IX), IEC IP67, SAE J1889, SAE J2040, SAE J2261, SAE J575, SAE J585, SAE J586
0341801

Part 0341801

12-24V ECE/SAE LED Front/Rear Turn Signal Light - Amber
DownloadPDF
Complies with: ASABE S279, Buy America Standards, ECE Reg 6, FMVSS 108 s7.1 (Table VI), FMVSS 108 s7.1 (Table VII), IEC IP67, SAE J1889, SAE J2261, SAE J575, SAE J588, SAE J974
0343181

Part 0343181

12-24V ECE/SAE LED Rear Turn Signal Light - Amber
DownloadPDF
Complies with: ASABE S279, Buy America Standards, ECE Reg 6, FMVSS 108 s7.1 (Table VII), IEC IP67, SAE J1889, SAE J2261, SAE J575, SAE J588, SAE J974
0341802

Part 0341802

12-24V ECE/SAE LED Front/Rear Turn Signal Light - Red
DownloadPDF
Complies with: Buy America Standards, ECE Reg 6
0346391

Part 0346391

12-24V ECE/SAE LED Flush Mount Turn Signal Light - Red
DownloadPDF
Complies with: ASABE S279, Buy America Standards, ECE Reg 6, FMVSS 108 s7.1 (Table VII), IEC IP67, SAE J1889, SAE J2261, SAE J575, SAE J588, SAE J974
0346891

Part 0346891

12V DOT LED CHMSL with Camera - Red
DownloadPDF
Complies with: FMVSS 108 s7.9 (Table XV), IEC IP69K
Dimensions