Jeep LED Headlights – Model EVO J3
7" Round Jeep LED Headlights
Buy Now
Overview:
You need a headlight that is superior in performance and design, built to ride with you every mile of every road or trail. Escape the standard with the EVO J3, the first street-legal Jeep® LED Headlight with turn signal built-in for Wrangler JKs. Click here to learn more about the EVO J3 headlights and Trail 6 off-road lights.
Features:
Four functions packed into one superior Jeep LED Headlight: High Beam, Low Beam, Turn Signal, and Front Position.
Powerful LEDs & carefully engineered light patterns give you the best visibility & driving experience
Dual Burn® high beam provides both widespread visibility and a powerful punch of light down the road
Bluetooth connectivity with the J-Link™ App to unlock exclusive features
SmartHeat® heated lens option to light your adventure year-round
Easy plug & play installation
Street Legal, supporting DOT compliance for on-road use
Unique look; available with black or graphite bezel
Compatible with the Trail 6 Pro; Replace stock JK turn signals with the Trail 6 Pro
J-Link™ Technology:
Unlock exclusive features. Built-in Bluetooth® technology gives you access to controls & features exclusively through the J-Link app. Download the free app for IOS & Android devices to unlock Off-Road, Guide, and Party Modes in your EVO J3 headlights. Pair with the Trail 6 Pro for additional power and control off-road.
SmartHeat® Technology:
Be seen in all conditions with the SmartHeat® technology from J.W. Speaker. Smart heating system built into the light that automatically senses ambient temperatures and turns on, deicing the surface of the lens.
In The Box:
More than Just a Light. The EVO J3 comes as a complete kit of 2 asymmetrical headlights with 2 wire harnesses for an easy, plug & play installation. Sealed to IP69K for protection against dust and water so you can drive rain or shine, sand or pavement, without worry.
Application:
The EVO J3 is intended for the 2007+ Jeep Wrangler JKs & Jeep Wrangler Unlimited.
This series will fit 2017 Jeep JK models. Refer to spec sheets for more information on which models offer plug & play. An additional mounting ring kit may be required.
Summary:
The Model EVO J3 is a Jeep LED Headlight with a turn signal built-in. This state-of-the-art headlight is designed from the driver's perspective and discretely packs five functions into a single plug & play headlight: High Beam, Low Beam, Turn Signal, Front Position, and Daytime Running Light (DRL).
The EVO J3 is available in heated and non-heated options and equipped with Bluetooth® technology for extra power and control off-road. Install the headlights with our Trail 6 Pro and pair with the J-Link App for the ultimate off-road adventure.
*If your Jeep already supports DRL function, the EVO J3 will support the function. If it doesn't support DRL, the light will not add DRL to your vehicle. Click HERE to visit our FAQs page.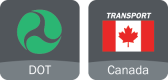 Specifications
Dealer Locator
Part Numbers (Heated)
Part Number
Description
Price (U.S. only)
Spec Sheet
0557213

Part 0557213

12V DOT LED High/Low Beam Heated Headlight w/ Built In Turn Signal - Black - 2 Light Kit

$1,588.24

DownloadPDF

Buy

Add to Cart

Complies with: Bluetooth SIG Declaration ID, Buy America Standards, FMVSS 108 s10.1 (Table XIX), FMVSS 108 s10.1 (Table XVIII), FMVSS 108 s7.1 (Table VI), IEC IP69K
0555613

Part 0555613

12V DOT LED High/Low Beam Heated Headlight w/ Built In Turn Signal - Graphite - 2 Light Kit

$1,588.24

DownloadPDF

Buy

Add to Cart

Complies with: Bluetooth SIG Declaration ID, Buy America Standards, FMVSS 108 s10.1 (Table XIX), FMVSS 108 s10.1 (Table XVIII), FMVSS 108 s7.1 (Table VI), IEC IP69K, Tested to ECE Reg. 10 (Radiated Emissions only)
0556461

Part 0556461

12V DOT LED High/Low Beam Heated Headlight w/ Built In Turn Signal - Graphite - Single RH Light
DownloadPDF
Complies with: Bluetooth SIG Declaration ID, Buy America Standards, FMVSS 108 s10.1 (Table XIX), FMVSS 108 s10.1 (Table XVIII), FMVSS 108 s7.1 (Table VI), IEC IP69K, Tested to ECE Reg. 10 (Radiated Emissions only)
0556471

Part 0556471

12V DOT LED High/Low Beam Heated Headlight w/ Built In Turn Signal - Graphite - Single LH Light
DownloadPDF
Complies with: Bluetooth SIG Declaration ID, Buy America Standards, FMVSS 108 s10.1 (Table XIX), FMVSS 108 s10.1 (Table XVIII), FMVSS 108 s7.1 (Table VI), IEC IP69K, Tested to ECE Reg. 10 (Radiated Emissions only)
0557271

Part 0557271

12V DOT LED High/Low Beam Heated Headlight w/ Built In Turn Signal - Black - Single RH Light
DownloadPDF
Complies with: Bluetooth SIG Declaration ID, Buy America Standards, FMVSS 108 s10.1 (Table XIX), FMVSS 108 s10.1 (Table XVIII), FMVSS 108 s7.1 (Table VI), IEC IP69K, Tested to ECE Reg. 10 (Radiated Emissions only)
0557281

Part 0557281

12V DOT LED High/Low Beam Heated Headlight w/ Built In Turn Signal - Black - Single LH Light
DownloadPDF
Complies with: Bluetooth SIG Declaration ID, Buy America Standards, FMVSS 108 s10.1 (Table XIX), FMVSS 108 s10.1 (Table XVIII), FMVSS 108 s7.1 (Table VI), IEC IP69K, Tested to ECE Reg. 10 (Radiated Emissions only)
Part Numbers (Non-Heated)
Part Number
Description
Price (U.S. only)
Spec Sheet
0557193

Part 0557193

12V DOT LED High/Low Beam Headlight w/ Built In Turn Signal - Black - 2 Light Kit

$1,502.42

DownloadPDF

Buy

Add to Cart

Complies with: Bluetooth SIG Declaration ID, Buy America Standards, FMVSS 108 s10.1 (Table XIX), FMVSS 108 s10.1 (Table XVIII), FMVSS 108 s7.1 (Table VI), IEC IP69K, Tested to ECE Reg. 10 (Radiated Emissions only)
0555593

Part 0555593

12V DOT LED High/Low Beam Headlight w/ Built In Turn Signal - Graphite - 2 Light Kit

$1,514.44

DownloadPDF

Buy

Add to Cart

Complies with: Bluetooth SIG Declaration ID, Buy America Standards, FMVSS 108 s10.1 (Table XIX), FMVSS 108 s10.1 (Table XVIII), FMVSS 108 s7.1 (Table VI), IEC IP69K, Tested to ECE Reg. 10 (Radiated Emissions only)
0556441

Part 0556441

12V DOT LED High/Low Beam Headlight w/ Built In Turn Signal - Graphite - Single RH Light
DownloadPDF
Complies with: Bluetooth SIG Declaration ID, Buy America Standards, FMVSS 108 s10.1 (Table XIX), FMVSS 108 s10.1 (Table XVIII), FMVSS 108 s7.1 (Table VI), IEC IP69K, Tested to ECE Reg. 10 (Radiated Emissions only)
0556451

Part 0556451

12V DOT LED High/Low Beam Headlight w/ Built In Turn Signal - Graphite - Single LH Light
DownloadPDF
Complies with: Bluetooth SIG Declaration ID, Buy America Standards, FMVSS 108 s10.1 (Table XIX), FMVSS 108 s10.1 (Table XVIII), FMVSS 108 s7.1 (Table VI), IEC IP69K, Tested to ECE Reg. 10 (Radiated Emissions only)
0557251

Part 0557251

12V DOT LED High/Low Beam Headlight w/ Built In Turn Signal - Black - Single RH Light
DownloadPDF
Complies with: Bluetooth SIG Declaration ID, Buy America Standards, FMVSS 108 s10.1 (Table XIX), FMVSS 108 s10.1 (Table XVIII), FMVSS 108 s7.1 (Table VI), IEC IP69K, Tested to ECE Reg. 10 (Radiated Emissions only)
0557261

Part 0557261

12V DOT LED High/Low Beam Headlight w/ Built In Turn Signal - Black - Single LH Light
DownloadPDF
Complies with: Bluetooth SIG Declaration ID, Buy America Standards, FMVSS 108 s10.1 (Table XIX), FMVSS 108 s10.1 (Table XVIII), FMVSS 108 s7.1 (Table VI), IEC IP69K, Tested to ECE Reg. 10 (Radiated Emissions only)
For Canada Only
Part Number
Description
Price (U.S. only)
Spec Sheet
0558143

Part 0558143

12V DOT LED High/Low Beam Headlight w/ Built In Turn Signal - Black - 2 Light Kit (Canada)

$1,526.46

DownloadPDF

Buy

Add to Cart

Complies with: Bluetooth SIG Declaration ID, FMVSS 108 s10.1 (Table XIX), FMVSS 108 s10.1 (Table XVIII), FMVSS 108 s7.1 (Table VI), IEC IP69K
0558153

Part 0558153

12V DOT LED High/Low Beam Heated Headlight w/ Built In Turn Signal - Black - 2 Light Kit (Canada)

$1,615.64

DownloadPDF

Buy

Add to Cart

Complies with: Bluetooth SIG Declaration ID, FMVSS 108 s10.1 (Table XIX), FMVSS 108 s10.1 (Table XVIII), FMVSS 108 s7.1 (Table VI), IEC IP69K
0558181

Part 0558181

12V DOT LED High/Low Beam Headlight w/ Built In Turn Signal - Black - Righthand Only (Canada)
DownloadPDF
Complies with: Bluetooth SIG Declaration ID, FMVSS 108 s10.1 (Table XIX), FMVSS 108 s10.1 (Table XVIII), FMVSS 108 s7.1 (Table VI), IEC IP69K, Tested to ECE Reg. 10 (Radiated Emissions only)
0558191

Part 0558191

12V DOT LED High/Low Beam Headlight w/ Built In Turn Signal - Black - Lefthand Only (Canada)
DownloadPDF
Complies with: Bluetooth SIG Declaration ID, FMVSS 108 s10.1 (Table XIX), FMVSS 108 s10.1 (Table XVIII), FMVSS 108 s7.1 (Table VI), IEC IP69K, Tested to ECE Reg. 10 (Radiated Emissions only)
0558221

Part 0558221

12V DOT LED High/Low Beam Heated Headlight w/ Built In Turn Signal - Black - Righthand Only (Canada)
DownloadPDF
Complies with: Bluetooth SIG Declaration ID, FMVSS 108 s10.1 (Table XIX), FMVSS 108 s10.1 (Table XVIII), FMVSS 108 s7.1 (Table VI), IEC IP69K, Tested to ECE Reg. 10 (Radiated Emissions only)
0558231

Part 0558231

12V DOT LED High/Low Beam Heated Headlight w/ Built In Turn Signal - Black - Lefthand Only (Canada)
DownloadPDF
Complies with: Bluetooth SIG Declaration ID, FMVSS 108 s10.1 (Table XIX), FMVSS 108 s10.1 (Table XVIII), FMVSS 108 s7.1 (Table VI), IEC IP69K, Tested to ECE Reg. 10 (Radiated Emissions only)
Dimensions