LED Jeep Turn Signals – Model 239 J2 Series
3.5" Round LED Jeep Turn Signals
Buy Now
Overview:
Designed specifically for Jeeps, the Model 239 J2 Series offers plug & play installation as well as a smoked lens option for those looking for that true "blacked-out" look.
Features:
Designed exclusively for Jeeps!
No anti-flicker harness or external load resistor required
Plug & play installation
DOT & Transport Canada compliant for on-road use
Retrofits stock Jeep JK bumpers
Street legal supporting DOT standards:
DOT versions are for use in the U.S. DOT-compliant guarantees that your lights are legal on the road, meeting section 108 requirements of the United States Federal Motor Safety Standards. Your DOT-compliance is clearly etched on the lens of the light.
ECE-compliant guarantees your lights are compliant in the European Union and in non-European countries that have adopted ECE Regulations for visibility, durability, and reliability.
Installation Instructions:
The Model 239 J2 Series offers plug & play installation for your Jeep turn signals. Find installation instructions under our Related Resources below.
Application:
The Model 239 J2 fog lights are designed exclusively as an LED upgrade, intended for 2007 & newer model year Jeep Wranglers.
Summary:
The Model 239 J2 Series offers off-road LED Jeep turn signals with easy plug & play installation. Available in a variety of lens, including a new smoked lenses, you'll be able to retrofit your Jeep with a true blacked out look.
This series, referred to as the J2 Series, offers three new Jeep LED lights: dual-burn off-road headlights, smoked turn signals, and carbon fiber jeep fog light kits, lighting things up for both on and off-road users.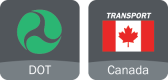 Specifications
Dealer Locator
Part Number List
Part Number
Description
Price (U.S. only)
Spec Sheet
0346483

Part 0346483

12V DOT/ECE LED Round Turn Signals with Amber Lens - 2 Light Kit

$250.48

DownloadPDF

Buy

Add to Cart

Complies with: Buy America Standards, ECE Reg 6, FMVSS 108 s7.1 (Table VI), IEC IP67, SAE J588
0346493

Part 0346493

12V DOT/ECE LED Round Turn Signals with Clear Lens - 2 Light Kit

$250.48

DownloadPDF

Buy

Add to Cart

Complies with: Buy America Standards, ECE Reg 6, FMVSS 108 s7.1 (Table VI), IEC IP67, SAE J588
0346503

Part 0346503

12V DOT/ECE LED Round Turn Signals with Smoked Lens - 2 Light Kit

$250.48

DownloadPDF

Buy

Add to Cart

Complies with: Buy America Standards, ECE Reg 6, FMVSS 108 s7.1 (Table VI), IEC IP67, SAE J588
Dimensions