LED Tail Lights – Model 279 J Series
6" x 8" Jeep LED Tail Lights
Buy Now
Overview:
The Model 279 J Series is a 6" x 8" Jeep LED tail light, that offers a true plug & play installation for Jeep Wrangler & Wrangler Unlimited models. This new Jeep JK LED tail light offers a one-of-a-kind look incorporating a contoured housing, innovative light blade technology and "blacked out" styling. All together, the Model 279 J Series offers off-road lighting both style and function!
Features:
Off-road lighting designed exclusively for Jeeps
Stop, tail, turn and backup functions
Unique blacked out styling and contoured housing
Innovative light blade technology
ECE versions are not for use in the U.S.
Designed specifically for our customers around the world, the ECE-compliant version of our 279 J Series LED tail lights have two light blades that illuminate in amber to serve as the turn signal function. This complies with ECE Reg. 6 (directional indicators). Read more about the ECE version on our blog.
ECE-compliant guarantees your lights are compliant in the European Union and in non-European countries that have adopted ECE Regulations for visibility, durability, and reliability.
Installation Instructions:
Find them under our Related Resources below.
Summary:
As part of our Jeep Off-Road Lighting Series, the Model 279 J Series LED tail light offers a unique design that not only provides a custom fitment for Jeep Wrangler and Wrangler Unlimited vehicles, but brings a sleek new styling that looks good both on & off the road!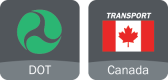 Specifications
Dealer Locator
Part Numbers (DOT)
DOT versions are for use in the U.S. & Canada. Read more…
Part Number
Description
Price (U.S. only)
Spec Sheet
0347531

Part 0347531

12-24V DOT LED Jeep Tail Light Kit - 2 Light Kit

$502.46

DownloadPDF

Buy

Add to Cart

Complies with: Buy America Standards, FMVSS 108 s7.1 (Table VII), FMVSS 108 s7.2 (Table VIII), FMVSS 108 s7.3 (Table IX), FMVSS 108 s7.4 (Table X), FMVSS 108 s7.6 (Table XII), FMVSS 108 s8.1 (Table XVI), IEC IP67, SAE J575, SAE J585, SAE J586, SAE J588, SAE J592, SAE J593, SAE J594, Tested to ECE Reg. 10 (Radiated Emissions only)
Part Numbers (ECE)
ECE versions are not for use in the U.S. ECE-compliant guarantees your lights are compliant in the European Union and in non-European countries. Read more…
What is LHT? LHT means "Left Hand Traffic" and RHT means "Right Hand Traffic," referring to which side of the road a driver uses. Read more…
Part Number
Description
Price (U.S. only)
Spec Sheet
0347541

Part 0347541

12-24V ECE LED Jeep Tail Light Kit - 2 Light Kit

$680.82

DownloadPDF

Buy

Add to Cart

Complies with: Buy America Standards, ECE Reg 23, ECE Reg 3, ECE Reg 6, ECE Reg 7, ECE Reg 91, IEC IP67
Dimensions