Product Designer Group Leader
Position Available: Product Designer Group Leader
Show Categories
October 7, 2017
Apply Now
This is a new position in our Aftermarket New Product Development Team, creating J.W. Speaker products for our distribution and aftermarket network.
ABOUT THE POSITION:
This is a new position due to our growth! We continue to gain new business and our established customers continue to grow, causing us to need to add a leader to our design staff.
This Product Designer Group Leader role is in our Aftermarket value stream, creating products we sell with the J.W. Speaker name on them thru our distribution and aftermarket network. Things move very quickly on this side of our business, and you need to be prepared to move just as fast. (For example, we may create a new product from design to manufacturing in 14 weeks here!) If you like a fast-paced, dynamic environment, you will love this!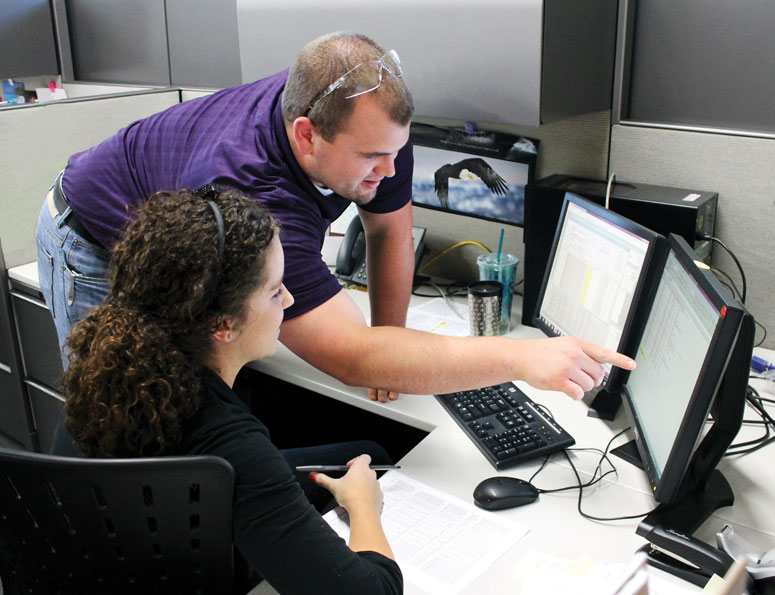 OUR IDEAL CANDIDATE:
There are three factors that we must have in this role in order for it to be a success: candidates must have previous experience designing plastic molded parts, and they must know Creo inside and out! In addition, they must have a strong ability to teach/coach/mentor our other designers on the team! (Previous supervisory experience is preferred!) This would require good organizational skills and the ability to hold others accountable to the best practices you would set in place.
As we mentioned, we move fast around here and need someone who can keep up, which means juggling multiple projects at one time and knowing when to move on to the next. This work is challenging, yet rewarding, and the products you will design are cool and use cutting-edge technologies.
HOW YOU WILL MAKE A DIFFERENCE:
Innovation and Performance are the name of the game here. You will spend your days doing the following:
By teaching/coaching/mentoring design team members to continually improve our technical capabilities
By identifying gaps and coordinating technical development activities for team
By checking the work of the designers for accuracy and adherence to internal standards and best practices
By allocating resources to projects based upon availability, skill, and timing needs
By performing 3-D modeling in Creo 2.0 or newer
By creating and supplying basic designs, layouts, illustrations and detail drawings per best practices, standards, and project/product engineer direction
By completing component and assembly reviews, including tolerance studies and present potential issues to a project/product engineer
By recording and verifying accuracy of BOMs, engineering changes, dimensioning, and tolerancing
By working successfully with multiple projects and setting priorities to assure timely completion of assignments
By supporting prototype procurement and sample builds are required
By facilitating regular CAD user group meetings to drive improvements
By keeping our CAD systems operational and CAD data protected
By updating and developing standards and best practices for CAD, drawings, etc… including start models and standard geometry
REQUIRED EXPERIENCE:
Bachelors or better in Mechanical Engineering or related field or Associates or better in Design and Mechanical Systems or related field.
2 years minimum experience with Creo
5 years experience designing of plastic injection molded parts
J.W. Speaker is proud to be an EEO/AA employer M/F/D/V. We maintain a drug-free workplace. Equal Opportunity Employer: Minorities, Women, Veterans, Disabilities
Interested candidates should submit their resumes (with salary expectations) online by clicking the "Apply Now" button corresponding to this position listing. Click here for FAQs and Benefit information.